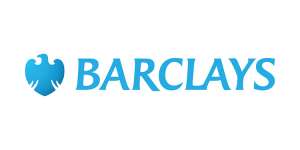 Barclays Brand Reputation plummets as Perception of Barclays' retail bank brand suffers following the recent revelations that executives in its investment banking arm rigged lending rates between banks.
The bank was fined £290m by the US and UK regulatory bodies, with £59.5m coming from the UK Financial Services Authority on Wednesday (26 June) after it was found guilty of manipulating the rates banks use to lend to each other in the wholesale market.
The bank has drawn criticism from David Cameron and Labour leader Ed Miliband and some MPs have called on chief executive Bob Diamond to resign, which he has so far resisted but Chairman Marcus Agius has resigned over the affair and Barclays are said to be in the midst of a serious and far reaching review of its operating practices.
The negative headlines over the actions of its investment arm have obviously had a negative impact on how consumers view its high street offering, according to YouGov BrandIndex metrics. Conversely, the banks share price seemed to weather the fallout and even rose on the news that the Euro crisis seemed to be stabilising from its latest shockwaves.
The YouGov BrandIndex score – an average of how customers rate the brand in terms of impression, quality, value, reputation and satisfaction – slumped to -24.5 Friday (29 June), down from -0.8 on Wednesday. Its Buzz score – a net balance of people that have heard positive and negative things about the brand – fell to -54.6, down from -5 on Wednesday.
The banking group's reputation suffered further damage Friday when the FSA ruled it and other banks – RBS, HSBC and Lloyds – were guilty of mis-selling interest rate protection products to businesses. Add to this the recent PPI scandal, not passing on lending to UK businesses from taking bailouts and instead using them to shore up their own finances and you can almost laugh at Vince Cable's 16th June rhetoric of "don't blame the banks"
Elsewhere, RBS-owned NatWest has launched a national press campaign to "thank" customers for their "patience" in the wake of the computer problems that left thousands of customer accounts short of salaries.
The ads detail the steps it is taking to "put things right" such as extending opening hours and promising "that no customer will be permanently out of pocket" as a result of the problems.
Its crisis-management efforts have had a positive impact on brand perception. Its index ranking rose to -16.1 yesterday, from 19.9 on the 25 June, while its Buzz score stood at -48.7, an improvement on the -62.9 registered on 25 June.
At Edible we advise clients (on the fallout from brand damage) to hold your hands up, apologise and when you are forgiven, you will be forgotten.That Barclays and seemingly the banking industry at large are somewhat systematically involved in practices such as ripping off, mis-leading and mis-selling customers and now market manipulation, surely this cant go on without some serious regulatory intervention and indeed criminal justice?
That NatWest hasn't been directly implicated in the latest scandals (which show customers that their banks are dishonest) will do wonders for its reputation going forward as we tend to remember how brands deal with brand damaging issues just as much as and in many instances, more than what caused the damage in the first place.
Feeling the Weight of Negative Brand Image?
Edible is a Liverpool based Digital Marketing Consultancy specialising in Online Reputation Management (ORM), Search Engine Optimisation (SEO) and Digital Content Creation.