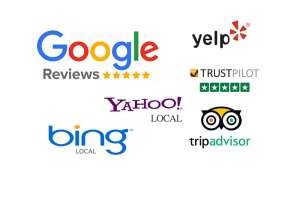 Online Reputation Management, or (ORM) is a growing industry with SEO, Digital Marketing and Online PR elements to assist a brand owner in presenting a particular brand in a more positive light.
It can be used to restore balance to an event where a brand has been defamed, attacked or abused online or it can just be about getting more positive brand messages on the web as you would with an offline PR campaign to increase awareness.
With the explosion of web2.0 and along with it, blogging and social media, user generated content levels have grown exponentially in recent years and unlike offline media mentions, the power of the web keep online content available years after it was written.
Companies make mistakes and are quite rightly held to account by dissatisfied customers for their mistakes, but they are also victim to abuse from competitors and disgruntled ex-employees who have a skewed interest in seeing the online reputation of their target plummet. There are regular instances of people deliberately posting false and malicious information about individuals and businesses for their own self interest and whilst the practice can be halted (in case of defamation) in the courts, court action is expensive, often out of the reach of small businesses and doesn't solve other false bloggers/posters coming out of the woodwork after the present one is stopped.
When a company made a mistake in the past and resolved it, it used to be the end of them matter and lessons could be learned. Now however, even if a company fully rectifies the problem with a customer who has posted negative comments, it is virtually unheard of for those customers to return to the internet and post that the problem has since been resolved. As such, the company fully satisfies the customer but the online reputation doesn't reflect this and the negative comments can still be seen several years after the issue/complaint was satisfied.
Online Reputation Management (ORM) uses a variety of online techniques to put positive brand messages out that will have a two fold effect. Firstly, the positive brand messages will often appear prominently in web searches for the brand name via various online channels and news sites which influence brand perception, but the knock on effect is that those positive messages (if done correctly) will dilute the negative press and therefore restore balance to the online reputation.
If you want to discuss or review your online reputation get in touch.
If you want to read more on the Freddie Starr example of fasle stories (even if this one was lifting and not damaging) follow this link..
About Edible
Edible is a Liverpool SEO & Google Adwords PPC marketing agency offering additional services such as Online Reputation Management (ORM), Digital Content Creation to enhance your search rankings, improve your website visitors experience and increase your return on investment.