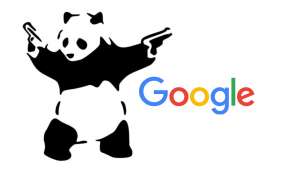 Not here at Edible but some SEO's are about to go into frenzy mode as the latest Google algorithm change in the form of its Google Panda update (v4.0) is rolling out.
When Google's algorithms change, they usually create huge waves in the search community and these regular updates often go on to shape search engine strategy, and impact what webmasters and web owners do on a daily basis.
As such, in recent days it was revealed that the Panda algorithm had been updated. Now in its 4th guise, and hot on the heels of the Payday Loan 2.0 update (targeting spammy sites) the Panda update is further expected to fulfil its remit of tackling poor quality content, content scrappers, link farms, and the old copy&paste sites that litter Google.
Often with the Panda updates, webmasters have seen their sites perform better or disappear from the search results altogether and it is astounding that even today, on the 4th Panda update that so-called SEO 'experts' are still being caught out.
The simple reason we dont lose rankings for clients overnight is that we stick to the principles of a good holistic seo approach. By sticking to the mindset of good technical SEO, a great user experience and writing quality content without engaging in short lived and shortsighted efforts to game the system, our clients get their results and keep them, only needing to worry about their competitors matching their efforts, rather then see your rankings disappear overnight by engaging in somewhat less holistic seo.
In the short term you may be able to fool Google for a few months, but once found out via an algorithm update, having your website banished to the Google equivalent of Room 101 is often irrecoverable and begs the question as to why bother.
Although the Panda algorithm goes through massive updates such as the recent 4.0 version, it should be noted that Panda still updates, learns and evolves on a monthly basis in between the 'major' updates.
As expected Google Panda Update 4.0 rewarded high quality content. It's been obvious for years that Google favours solid, reputable, unique, engaging, user-friendly content and no one can claim to be surprised by this. It is just a reminder that good content marketing wins for long-term search success.
Content Aggregators Lose Out
It seems that several press release sites also lost ranking when Panda 4.0 rolled out as a survey of PRWeb.com, PR Newswire, BusinessWire, and PRLog indicated significant search traffic loss for all after the update.
This is significant for smaller sites who post industry relevant news or press releases about their own industries as if news aggregators are losing out, and whom have substantial online gravity, then the SME business offering copy and pasted industry news will be sure to follow.
Best advice is not to copy and paste as to do so offers the web noting new. Instead, rather than post a press release, make it your own and offer opinion or insight as to how it might impact your market, its customers and identify any opportunities or weaknesses that this news may offer?
About Edible
Need help with the fallout from the Google Panda Update? Edible is a Liverpool SEO & digital marketing agency offering services such as Online Reputation Management (ORM), Search Engine Optimisation (SEO) and Digital Content Creation in industries ranging from Financial, Manufacturing, Professional Sports, Home Interiors, Retail and Travel and more…