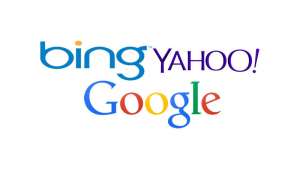 If you're engaged in Content Marketing and SEO it pays to create high quality, engaging and relevant content that will attract links but content generation as your sole SEO strategy, as a method of purely building links is a disaster waiting to happen.
Content marketing shouldn't go out of its way to build links that point back to your site. Content should be both engaging and unique enough that it encourages people to talk about it and share it, as opposed to key word stuffed content that most readers won't progress past the first sentence.
Good content makes link building easier because the content is something that a link builder can actually leverage. If you're just populating your site, and adding to 3rd party blogs with poor and irrelevant content just to get links then Google views you as part of the problem in respect of web spam and your visitors are likely to leave your site without progressing further which will see your bounce rate rocket.
Time and time again, webmasters, SEO's and web owners try to take shortcuts, usually by paying for links, or paying for content. These may seem like good ideas but trust us, its not as if you are buying a blog post or article from India for $5, other than being cheap, it may actually do you more harm than good.
Thin, weak, scrapped content is considered as gaming the system and its updates like the Google Panda and Payday Loan one that will ultimately see your site banished. Instead, invest in a more holistic seo approach that targets relevant users with relevant content and creates a better user experience.
Readers like good content, and rather than think what Google will like, a good (sales focused) webmaster will write content for the readers, as the longer the readers stay on your website, the more time and chances you have to convert them to leads. This type of content also makes link building easier because quality content on your site makes it far more linkable and shareable.
The more valuable content you provide, the easier it is for links to be built and your content to be shared. You can't just throw any old blog together in 10 minutes and expect an onslaught of backlinks to point your way so bear in mind, that good quality content takes times and effort.
Quality content is content that:
Is thoroughly researched
Clear and concise and presents a message in a coherent manner
Targets a specific audience
Is Unique or at least adds value to an ongoing conversation
Fills a content void
Even though Content Marketing and SEO often requires an investment of time and resources, it's worth it in the long run and the better your content is, the more likely it is to be shared, liked and linked to, plus 3rd party blogs will be more likely to publish your content, giving you a backlink.
About Edible
If you would like some help with you Content Marketing and SEO, Edible is a Liverpool SEO & digital marketing agency offering services such as Online Reputation Management (ORM), Search Engine Optimisation (SEO) and Content Creation and Marketing, so feel free to get in touch.