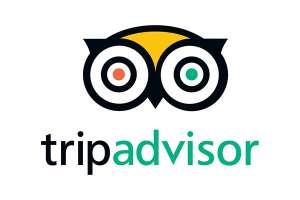 Its a busy time for TripAdvisor and Online Reputation Management as the UK Advertising Standards Authority investigation into TripAdvisor will see some key details and finding released from Feb 1st.
For those not familiar with the investigation, TripAdvisor have been accused of being complicit in the posting of fake online reviews for hotels listed on its website.
TripAdvisor and Online Reputation Management
The allegation is that, despite having the resources to do so, TripAdvisor is allowing the practice to continue, whereby fake reviews are being posted which can obviously ruin the online reputation of an otherwise well run, and well liked hotel anywhere around the globe. The process of anonymous fake reviews also facilitates fraud from people wanting discounts as part of the booking or checkout process, or freebies, in return for not posting negative reviews, for a hotel stay they either haven't even had yet, or for which they have had, but without the problems they are threatening to post online.
The practice is shocking in that criminal acts, not just in terms of fake reviews to degrade a rival business but in the public extorting hotels doesn't seem to bother TripAdvisor, or motivate it to act. More often than not, the review giant cites 'right to free speech' in its defence, hence the UK Advertising Standards Authority investigation as TripAdvisor and Online Reputation Management is of a huge concern to those hotels and restaurants that are at its mercy.
Launched in 2000, TripAdvisor receives 45million unique visitors a month from holidaymakers and business travellers looking for accommodation but its model of using completely anonymous reviews, often without any supporting evidence or verification of the user, has been criticised as grossly unfair to hoteliers.
A spokesman for TripAdvisor said: 'We take allegations of blackmail or threatening behaviour by guests against property owners very seriously. Not only is it strictly against our guidelines, but it may also be illegal.'
TripAdvisor Slogan Change & ASA investigation
The complaint and resultant ASA investigation is centred on TripAdvisor's claims of the trustworthiness and reliability of reviews posted on their website.
Curiously, a switch, or as some claim 'sleight of hand', 'climb down' or others an admission of error on TripAdvisor in recent months, saw the hotel review site quietly altering the wording against reviews on its hotel pages. Where previously the section on a property page containing user generated content (i.e. 'reviews' be they fake or otherwise) was titled "Reviews you can trust", before listing the comments from the web sites members, after a switch it now reads "reviews from our community".
Shifting the company slogan to direct emphasis away from the quality of the content to where the reviews originate, marks an interesting switch but such a change of tack could be purely coincidental? That the change occurred less than a month after the ASA investigation was announced however, will no doubt be the leading motivation in many peoples' eyes.
The Solution?
TripAdvisor and Online Reputation Management is one part of a giant problem in respect of fake reviews, and false or defamatory comments online postings, and as is often the case, when one problem (such as TripAdvisor) is solved, another pops up in its place on another such website.
There are options open to business and individuals however, in order to combat the problem of fake and negative online content, often without having to result to costly and frequently futile legal actions.
Online Reputation Management (ORM) uses a variety of online marketing and PR techniques to put positive brand messages out that will have a two fold effect. Firstly, the positive brand messages will often appear prominently in web searches for the brand name via various online channels that help influence brand perception, but the knock on effect is that those positive messages (if done correctly) will dilute the negative press and therefore restore balance to the online reputation.
Efforts can also be made in tandem to remove negative content be it fake or defamatory to further restore balance.
If you want to discuss TripAdvisor and Online Reputation Management get in touch with Edible for further details and a free, no obligation consultation