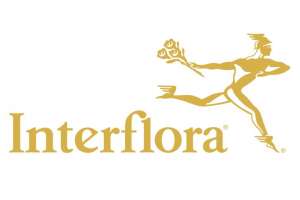 Opinion is somewhat divided over the news of Google pulling the SEO rankings of Interflora, as a lesson for manipulating Page Rank via link buying.
The truth of the matter was that Interflora stepped outside Google's (well documented) terms and conditions and tried a shortcut, which is going to take one hell of a battle to recover from and likely result in their SEO agency being asked for recompense.
So what happened?
Interflora (via its agency) paid for links from some of the UK's top news based websites, in thinly disguised advertorials but they also (via its SEO agency) bought links from all over the web, predominantly it is reported, via bloggers who would place a link from their blog site to Interflora (with a specific keyword) and then be paid a sum or receive gift vouchers for doing so.
As a result, Google got wind of the activities and de-listed (i.e. removed from Google's search results) the entire Google profile of Interflora, which meant the flower brand couldn't even be found for a search of its own brand name, which is the online equivalent of being put into Room 101.
As well being de-listed for its own brand/company name search, Interflora obviously lost all the highly lucrative generic related topics for the keywords such as 'flowers', 'flower delivery' and 'florist', which before the de-listing would usually have brought the company to the top of the Google search list for those terms.
Google's Argument
Google has always maintained that asking people for links is ok but if you are buying them it's a firm no.
The only exception to this would be sites like online directories which Google has continued to maintain is an acceptable practice (in principle). In the case of online directories, even if there is a fee involved for said link, as that fee relates to quality control (or should do to be acceptable), and is asked for in order to pay for an admin persons' time to review the listing and check it against the directories own terms and conditions, Google deems this as acceptable. The key here is quality control.
Interflora on the other hand simply bought links in an indiscriminate manner and unlike applying to get listed on a directory, Interflora basically said 'attention all bloggers, give us backlinks and we'll pay you'.
There is a difference here as the bloggers in Google's mind would sell a link regardless of whether their blog had any synergy with flowers or even had the word 'flowers' anywhere on the site other than the Interflora link and the bloggers (in being paid for a link) wouldn't exert any editorial control on the link, which goes against the quality aspect of Google's aim of delivering quality based search results for its users.
This lack of editorial control and related content (i.e. flowers) on the blogs being paid for links is in contrast, in Google's eyes to a directory which is a collection of other like-minded businesses in the same category (i.e. flowers) and so at least poses some value to the person going to that content. The link from the bloggers sites however, is deemed not for the web visitor's benefit but for the bloggers and Interflora's only.
On the subject, Google has said the following:
"We do take this issue very seriously, so we recommend you avoid selling (and buying) links that pass PageRank in order to prevent loss of trust, lower PageRank in the Google Toolbar, lower rankings, or in an extreme case, removal from Google's search results."
The impact on SME's?
SME's don't have the resources Interflora have, or had, to undertake such large scale tactics but for years, link farms have been routinely shoved into Google's Room 101 and resulted in a severe drop in SERPS (i.e. where your website ranks in Google's results) for the website owner buying the links, mostly because the link farms are duplicated and copied multiple times by the same people so they can sell 100/200/300 etc links and just purge all the data every so often across all the sites they control.
SEO spammers don't care if the links are worthless in a few months as they've been paid upfront and they then usually let the web hosting for these link farms lapse and set up on more and more other random domain names.
Ethical SEO avoids Google's Room 101
It takes a little longer to get the results using ethical (non shortcut) SEO techniques, but doing SEO the right way means that you avoid dropping of the SERPS results or as in the case of Interflora, being banished to Room 101 which is commercial suicide.
Edible only practices Ethical and Holistic SEO!!!
About Edible
Edible is a Liverpool SEO & digital marketing agency offering services such as Online Reputation Management (ORM), Search Engine Optimisation (SEO) and Digital Content Creation in sectors ranging from Financial, Professional Sports, Home Interiors, Retail, Travel and more