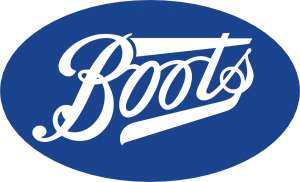 In doing some research on other notable 'Doing a Ratner' examples I found a Reputation Suicide near miss by Paul Bennett, a senior executive at high street chemists Boots.
The phrase was coined after Gerald Ratner in making a speech to the Institute of Directors famously called his company's products, "tacky" and "crap" and as a direct result almost ruined the business, which plummeted in value by £500m. Now, nearly two decades later, it seems the legacy of 'Doing a Ratner' will never escape poor Gerald as others apply the phrase to other marketing, PR and reputational suicides involving a perceived lack of judgement and/or contempt for the customer.
This brings us to the Boots example and Paul Bennett, an exec at Boots and the retailer's professional standards director who told a committee of MPs that Boots' stocks homeopathic remedies for no other reason than that they are popular.
He said that there is consumer demand for homeopathic remedies but that he had no evidence to suggest they were 'efficacious' or in other words that there is no evidence to suggest they are 'effective' or 'worked'?
What happened with Boots.
The main difference with Boots reputation suicide near miss over Ratners is that Boots is a private company, not a PLC and as such it has no share price to plummet.
Secondly, Paul Bennett wasn't at a dinner hosted by the Institute of Directors insulting his customers for laughs, but in front of a formal committee of MP's. Furthermore, as his name wasn't Murdoch, (I'm referring to the Mad one off the A-team obviously and nothing to do with News International) he also had to tell the truth to said MP's.
Robert Wilson, chairman of the British Association of Homeopathic Manufacturers, told the same committee that there is "strong evidence" that homoeopathy works. "Boots are a very important retailer; they sell a great deal of these products. If these products don't work beyond the placebo effect, why do people keep buying them?"
Obviously what else was the rep for the Homeopathic industry going to say, with his most influential retailer, Boots sat across from him but this case draws an obvious distinction to Ratners. Gerald Ratner gleefully insulted his customers and called the products crap, whereas Boots maintained product integrity and instead put the onus (and burden of proof) away from Boots and onto the consumer.
Bennett effectively mobilised the customer base and intimated that not all the customers can be wrong can they? It was ballsy but it paid off.
Boots seem to have narrowly missed doing a Ratner Reputation Suicide as 3 years on from the MP committee and they are still selling placebos, sorry homeopathic remedies, and every now and then the Dailymail will resurface the story but to little effect. Despite retail figures on the whole showing a slump, Boots on the other hand have reported 15% year on sales growth and profit with £20bn in revenue and £1bn in profit.
Lesson learnt by Doing a Ratner? Don't insult your customers!
Why it didn't damage Apple in blaming customers holding iPhone 4's the wrong way is a story for another day so if you need some help in avoiding your own Reputation Suicide, get in touch.
Edible is a Liverpool SEO specialist and digital consultancy with services including Digital Marketing, Search Engine Optimisation, Online Reputation Management and Social Content / Blogging.