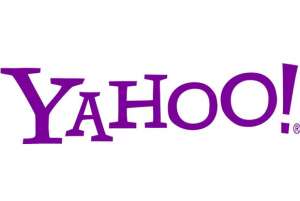 In recent Search Engine News Yahoo Search confirmed they are testing supplementing other search ranking providers, including Google, to power Yahoo Search, something that Yahoo is permitted to perform under its recently renegotiated deal with Microsoft.
Until recently, Yahoo depended on Microsoft's Bing for its search results. However, when Yahoo renegotiated the deal in April, it opened up the possibility to try other search partners.
Yahoo has since confirmed the reports saying: "As we work to create the absolute best experiences for Yahoo users, from time to time, we run small tests with a variety of partners including search providers. There is nothing further to share at this time."
Yahoo had increased the flexibility on desktop search and under the new deal, 51% of its desktop search traffic has to carry Bing ads. The rest can carry ads however Yahoo sees however, either from its own Gemini system or other partners in a move that sees Yahoo switch from a search partner with a minor share of the market, to one which dominates.
If there were any lingering doubts over Google's rule over the search industry (or monopoly rather) Yahoo potentially ditching Bing to use its fiercest rival has done little else than suggest Yahoo has considered throwing in the towel with its long term survival only assured through working with, and not against Google?
With no natural competition corporations, political organizations and the like have not always shown a grounded moral compass throughout history so it will be nice to see if Google really lives up to its motto "Do no Evil", or with acquisitions of robotics firms, maybe Google will inevitably rebrand to Skynet in the coming years?
Whatever happens with Google's other business interests when it comes to search and as a result the search engine optimisers and SEO marketeers such as ourselves it is a shame that the search engine market is dominated so much by Google as in any industry healthy competition encourages a customer first attitude.
You only have to look at what is happening with the Chinese search engine Baidu now that it is free from the competition of Google China, with Google having pulled out of China in 2010.  With its market share now up to 68% and some Baidu users dissatisfied with the developments of Baidu Search meaning that it is harder to distinguish between quality (organic) content and paid for adverts it should act as a warning about what happens to a well loved and respected service when there is no competition so lets hope Yahoo Search have a little fight left in them and collectively with Bing Search, that Google is reminded that it isnt the only kid on the block.
Edible is a Liverpool based Content Marketing and SEO business working with a broad base of clients from sectors such as business to business and business to consumer retail and services, hospitality, manufacturing, research and also financial and professional services.
For SEO Liverpool, or further afield simply get in touch for a non obligation evaluation of your website and its potential.