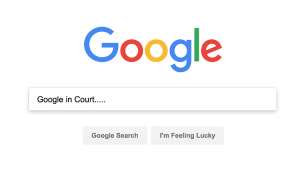 While the use of trademarked keywords in pay-per-click marketing such as Google Adwords has largely been allowed by the courts, a suit alleging keyword infringement from Edible Arrangements has been filed against Google.
The $209m law suit against Google was filed in a federal district court in Connecticut USA for trademark infringement and unfair competition and is based on the central claim that when Google users search for "Edible Arrangements" (or variations of that trademarked keyword), web users are instead seeing product ads for Edible Arrangements competitors, such as 1-800-Flowers.
As a result of the law suit the company is seeking more than $200 million in damages for lost profits and trademark infringement as the company claims that consumers are confused about which results are genuinely associated with Edible Arrangements and its trademarked keywords and says it has received phone calls supporting that contention.
Not connected to Edible the Liverpool SEO and PPC agency, Edible Arrangements is a U.S.-based franchising business that specialises in fresh fruit arrangements, combining the concept of fruit baskets with designs inspired by the floral arrangements industry. As their name and trademarked keywords suggest their arrangements are 'edible' in that they are fresh fruit or sweets (candy in the US) which have been fashioned around a flower arrangement.
'Edible' as a Negative Keyword
When the news of the Edible Arrangements v Google law suit arose numerous SEO consultants tried but were unable to replicate the allegedly infringing search results and on reflection is does not appear that the term "Edible Arrangements" appeared in ad text for competing advertisers. 
However, for any prospect of success for Edible Arrangements and for Google to not have the suit thrown out with a motion before trial, there must be some evidence that the trademarked keywords were displayed for the competitors such as 1-800-Flowers.
You would hope that a $200m law suit wasn't lodged on an incorrect assumption but unless Edible Arrangements competitors put the word 'edible' in their negative keywords then any PPC consultant would be able to tell you that the 'arrangements' part of the trademarked keyword would be enough to trigger the ppc adverts from those competitors.
As it is detailed in the suit the main competitor 1-800-Flowers is allegedly infringing the "Edible Arrangements" trademark but it should be noted that 1-800-Flowers doesn't have 'edible' arrangements such as the fruit and sweet/candy 'arrangements' that Edible sells and only offers normal flower 'arrangements' which would likely be why Edible has gone after Google directly and not the competitors such as 1-800-Flowers.
Can advertisers use third party trade marks as their PPC 'keywords' without infringing the rights of the trade mark owner?
The short answer is; yes.
Google does not prevent advertisers from using third party trade marks as ppc keywords in its AdWords service and it has gone on record confirming such. 
As a result it is this 'permitted use' of a competitor's trade mark by Google et al, that has led to high-profile brands attempting to assert their intellectual property rights via the courts, with varying degrees of success. In recent years however the courts' view on such cases has largely tipped in favour of promoting competition over protecting the rights of trade mark owners.
Provided that the advertiser makes it clear that the goods and services it is selling originate from the advertiser and not the trade mark owner, then the use of a keyword which is a registered trade mark is unlikely to be infringing. Conversely, if it is unclear or confusing to customers whether there is some economic link between the advertiser and the trade mark owner, then there is a likelihood of infringement.
It should be noted that in UK law there is additional protection afforded to the brand owner in terms of what is classed as 'passing off' were it is not clear that the advisor is a separate entity to the trademarked keyword brand owner and courts will find in favour of the brand owner for 'trademark infringement' if it considers that the advertiser took deliberate steps to confuse the public.
Whilst the Edible Arrangements v Google arose in the US, the European Court of Justice confirmed that the use by an advertiser of a keyword that is identical to a third party trade mark constitutes 'use in the course of trade' (a prerequisite to establish trade mark infringement), but that such use shall not be infringing where it is clear that there is no commercial connection between the advertiser and the trade mark owner.
In the case of another aggrieved 'arrangements' brand, Interflora Inc v Marks and Spencer Plc [2014], the court established the principle of the 'reasonably well-informed and observant internet user'.
In this instance, if such a [reasonably well-informed and observant internet] user would be able to tell that the advertisement that appeared as a result of inputting a particular keyword was not the advertisement of the trade mark owner, but that of a competitor, then there would be no harm to the distinctiveness of the trade mark and, therefore, no infringement.
That Edible Arrangements claim it has had phone calls claiming that there is a confusion is not grounds for success in itself if the proportion of calls was so low to be an anomaly and not the norm.
In the Interflora Inc v Marks and Spencer case the court also said that the use of a third party trade mark as a keyword is lawful as long as it is done with 'due cause'. Exercising 'due cause' would be engaging in normal and fair commercial competition with a trade mark proprietor, offering goods and services as an alternative to the trade mark owner's goods and services. Therefore, in such circumstances, when a competitor uses a third party registered trade mark in its AdWords campaign by purchasing and bidding on those keywords that are third party registered trade marks, such use can be considered fair.
Edible Arrangements as mentioned earlier in this post sells 'edible arrangements' and notwithstanding the fact that its competitors may be seeing their Adwords indirectly displayed due to the lack of negative keywords rather than something more direct it still remains the case that as alleged, Edible Arrangements 'competitors' may in-fact not be direct competitors at all if, as in the case of 1-800-Flowers they only sell non-edible arrangements and in such cases the use of the trademarked keywords cannot reasonably be considered 'passing off' as the competitor doesn't have an identical product or service in any case.
The issue of trademarked keywords being used in PPC and Google Adwords campaigns has been litigated multiple times in the past and courts have more often than not sided with search engines but Edible (the Liverpool SEO & PPC agency) will be keeping an eye on this case as it has wider implications for PPC campaigns and Adwords Marketing in general.