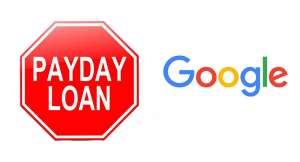 Not here at Edible but some SEO's are about to go into frenzy mode as yesterday it was reported that the Google PayDay Loan Update is going to be launching and Google's Matt Cutts posted on Twitter today to confirm that it is now rolling out.
Cutts said "To catch you up, PayDay Loan 2.0 launched a few weeks ago around May 17th and 18th. That specifically targeted very spammy sites in the porn, pills and casino markets. Payday 3.0 specifically targets spammy queries, versus spammy sites."
The types of queries this targets includes terms like [payday loans], [casinos], [viagra] and other forms of highly spammy queries which any webmaster will be all too familiar with in having to delete tens, or hundreds of forums comments, emails and the like each and every day.
The scale if these spammer sites, scripts and emails is so bad that many websites now turn their comments to default no, and not permit any comments, which surely defeats the whole point of trying to engage conversation with valuable content as Google itself advocates.
Perhaps Google can apply the PayDay Loan algorithm update to its Gmail servers next as Gmail, by far is the single greatest tool (aside from the spammy script) that spammers use to peddle their crap so if Google simply stopped the emails from being generated in the first place, and closed down accounts, maybe webmasters wouldn't be so overwhelmed that they may review their deny all policies and start allowing conversations to flourish online once more?
Edible is a Liverpool based SEO & digital marketing agency offering services such as Online Reputation Management (ORM), Search Engine Optimisation (SEO) and Digital Content Creation. We work for clients in Liverpool, the rest of the UK and abroad and we are glad to have never suffered any major losses due to any Google algorithm update, be it PayDay Loan 1.0, 2.0 or the latest in 3.0, or from other updates such as the now famous Google Panda and Google Penguin.
The simple reason we dont lose rankings for clients overnight is that we stick to the principles of a good holistic seo approach. With this mindset it doesn't really matter what Google PayDay Loan Update and others like it do as to date we have only benefited from such algorithm updates.
By sticking to good technical SEO; a great user experience; writing quality content Edible help develop websites for increase in the eventual visitors you will get from higher rankings and its a tried and trusted search engine optimisation method that has never let us down as Google, Yahoo and Bing all want the same thing for people using their search engines. That is a quality driven, relevant and engaging website.