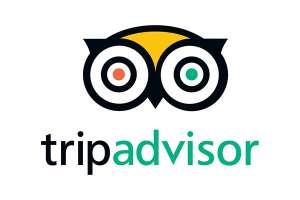 Online reputation management has long been a concern for business owners but ironically one of the biggest sources of negative business mentions in the travel and hospitality sector, namely TripAdvisor has come out and said that in survey it conducted some 97% of business owners think managing their online reputation is very important and remains a concern and key focus for them.
The TripAdvisor survey asked business owners in the global travel and hospitality sector about the key industry trends that are their primary concerns and drivers for the year ahead and when viewed in conjunction with a survey of consumers decision making habits it makes for some interesting reading for all business.
As more consumers than ever use online review sites and social media for recommendations on where to eat and stay, both at home and whilst travelling, reviews left on TripAdvisor can make or break a business so it is not surprising to learn that so many travel sector business cite such a concern, given the ease with which negative reviews can be made these days, whether true, accurate or not.
The survey's respondents made clear the importance of maintaining a positive online footprint and digitally engaging with their current and potential customers and in addition to the online reputation management concerns 98% were worried about online reviews and 92% cited a need to maintain a positive social presence was a concern.
Online Reviews Influence Dining Decisions
In the 2017 TripAdvisor Restaurant Marketing Study, looking at what factors influence diner decision making it was noted that 94% of US customers made a decision on which restaurant to visit based upon TripAdvisor reviews. The review influence on dining decisions was highest in the US but in the UK some 87% of decisions were based on reviews, in France 90%, 91% in Spain and 93% in Italy.
The survey's respondents made clear that TripAdvisor is viewed as the number one research resource for restaurants and hotels with a user trust rating average of 80% compared to 14% for Yelp, 4% for Google Reviews and 2% user trust rating in Facebook, which clearly shows that 97% of hospitality businesses are justified in their concerns and no wonder online reputation management and online marketing are areas of focus for the next couple of years of their business plans.
"What's clear is that the overwhelming majority of owners are concerned about their presence online.." said Martin Verdon-Roe, vice president of business-to-business product of TripAdvisor.
But these trends are not unique to businesses in travel and hospitality sector. Buyers in all industries be it business to consumer or business to business are using online search and reputation based research to make their purchasing decisions. As such business owners looking to take control of their online presence and reputation would be wise to put the following activities at the top of their list.
Audit your Online Reputation
What do customers find when they Google your company? 
Ideally, they are presented with a clean, impressive, up-to-date website with a good user experience plus news articles, blog posts, online profiles and business reviews that are positive. If not, this subpar first impression might be the reason you miss your next customer.
Dont just look at the first 20-30 results either. Whilst most Google users doing basic research rarely go past the second page but when someone is looking much more closely and doing their due diligence they will go a lot further than the first 3 pages to see if there are any skeletons lurking.
Audit your Online Citations
It is obviously crucial to flag any negative brand mentions for action but it is also a perfect opportunity (whilst doing your reputation audit) to review what your brand citations are and if they are working for you, out of date or need editing.
Online citations are mentions of your business on things like forum profiles, business directories like Yell, and even your social media profiles.
If a Google search of your company name risks confusion of your business with other businesses you could be hit by their bad reputation by mistake and if your address and phone numbers are wrong this could lose you customers, or lead to negative reviews if genuine customers cant reach you because of out of date contact details.
What to do about Bad Reviews
Negative reviews may be completely unfair and inaccurate or they can reflect a one off moment that you didn't do your best so an online reputation online crisis may pop up without a moment's notice.
The fact that your online reputation is never fully controllable is what makes it so valuable and trustworthy, hence why 97 percent of business owners agree online reputation is a top priority so what can you do if you become aware of bad reviews and negative content?
Get Help
Whilst there are general trends and behaviours that influence negative mentions of your business no two mentions (unless by the same person) will be exactly alike as the experiences, reasons and motivations that prompted the bad review or other negative online mention will all be different so no approach should be general either.
Companies that get help from online reputation management consultants such as Edible are the ones who will find their online reputation most accurately reflects the narrative they prefer so get in touch for a confidential, no obligation discussion.