Whilst SEO marketers largely didn't know about the Hummingbird algorithm update of 2014 until some time after, Google took a different approach and announced that 2015 was going to be the Year of the Mobile, not the Sheep.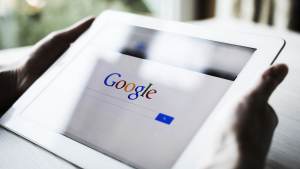 The first of Google's mobile-friendly updates happened in April and as hinted at, this update was unique because Google actually forewarned website users and SEO's in advance that it was coming.
With the update, Google recognized that mobile was beginning to dominate much of search and online customer behaviour and knowing that if it was upfront with web masters with what it deemed to be a set a minimum standards for online (mobile) experience, Google reasoned that it would see a far quicker increase in compliance had it just rolled out the update like any other.
In fact, just a couple months after the mobile-friendly update was announced, Google noted that mobile searches had officially surpassed desktop.
As web masters were all too aware, the announcement of the mobile-friendly update forced sites to become mobile-friendly or risk losing visibility to sites that were more mobile friendly.
With this first update, Google wanted to set out its agenda for mobile and for site owners to take into account what mobile users wanted to do online and how these needs were being addressed, and how they might be better served:
This meant that SEOs and content marketers had to start considering not just content factors and local SEO or accessibility but design considerations such as:
•Responsive design or a mobile page.
•Having site navigation front and centre and easy for customers to use with their fingers.
•Avoiding frustrations caused by issues such as buttons too close together.
•Having all forms as efficient and as easy as possible to fill out on a smartphone screen.
This mobile update also brought to the forefront the importance of brands optimising sites for mobile, and paying particular attention to how local search and mobile search were quickly being synchronised. Local SEO become more important not just in terms of optimising the content for geographic locations but so that calls to action worked.
Mobile Calls to Action
Before the mobile search update many small businesses looked at mobile as a second rate platform, and despite visitor stats telling business owners that their users were crying out for mobile sites, many kept their heads in the sand.
But with the threat of losing search position many business whom were proactive on the web changed tack and to their surprise the stats showed a very positive upward trend on mobile engagement after the Google update. With Smartphones enabling users to click on a web site phone number (on page) and then with that one click be connected to the business provides the kind of instant engagement most marketeers would sell their souls for.
With the Mobile Search Update Google did both web users and brand owners a favour and in announcing the update ahead of time it likely got far more uptake and compliance than if, like all past updates, it had done so on the quiet.
As with SEO in general, and taking into account Local SEO and Mobile updates to your websites (both mobile and desktop) should be continuous and proactive rather than reactive to updates and upheavals such as Mobile Search.
It is always best practice to frequently take stock of how your website is performing in each format such as desktop and mobile, not just in terms of SEO but user engagement…
Edible is a Liverpool based Content Marketing and SEO business working with a broad base of clients from sectors such as business to business and business to consumer retail and services, hospitality, manufacturing, research and also financial and professional services.
For SEO Liverpool, or further afield simply get in touch for a non obligation evaluation of your website and its potential.