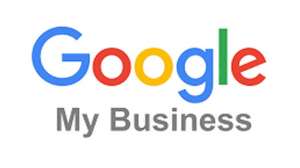 More and more search engine users are using the likes of Google, Yahoo, Bing, and even Facebook and TripAdvisor looking for local based businesses so what is Local SEO and how can you improve it?
SEO is the all encompassing phrase to group all activities that contribute towards the overall search engine optimisation of your website but Local SEO is as the namesake suggests, a more targeted approach to strengthen your search engine rankings in the localities you operate in. 
What is the difference between non-Local and Local SEO
Lets say you are a small local business such as a hair and beauty salon but you also have an online shop for your own range of hair and skin care products. Your online shop would need a more e-commerce focused SEO campaign but your physical location (lets say its Liverpool, UK based) will be of relevance to the population of Liverpool looking for hair and beauty services. Local SEO is the process of making your website, its content and its online profile more relevant towards the population of Liverpool and focusing your attention here rather than wasting time going for generic, nationally focused keywords.
For obvious reasons most people would not travel from London or Edinburgh to Liverpool for a hair or beauty appointment, unless your business profile was of such high regard that Locally focused search engine optimisation wouldn't be needed anyway so for most businesses, the more you can narrow down your locational focus the better your efforts will be focused also and the results attained will be greater.
So how do I improve my Local SEO?
By learning how to use local ranking factors like name, address and phone number (NAP) and customer reviews which appear in Google and Bing Maps you will start to rise to the top of organic results and perhaps even get featured in the carousel at the top of the page. 
As the above image shows, the website WaxingSpa, which is a client of Edible is optimised for Local SEO and they have prime position for local based searches and as such receive the lions share of the search traffic for the keyword "waxing" in Liverpool based searches.
Why Improve Local SEO?
As the following Breakdown of organic Google Click-Through Rates in 2017 By Positions show, the lions share of click throughs from Google search goes to the first position.
As such by improving your local search rankings you will improve your click through ratio's and more targeted and relevant visitors to your site equates to more user engagement, calls to action, leads and then conversions.
Position 1 – 20.5%
Position 2 – 13.32%
Position 3 – 13.14%
Position 4 – 8.98%
Position 5 – 9.21%
Position 6 – 6.73%
Position 7 – 7.61%
Position 8 – 6.92%
Position 9 – 5.52%
Position 10 – 7.95%
So, whilst having the 1st position in the search results is as highly prized as ever 2nd and 3rd positions still do attract double digit click-throughs but if the search traffic for your given keyword is great enough, then even being the low hanging fruit and ranking down towards the bottom may still yield a decent enough return.
The anomaly here is position 10, as whilst there will be some fluctuation and variance when you factor in meta descriptions, url's and user perception the 10th spot does get more than 8th and 9th and this is due to being the last item on the agenda on default search settings. As the default search displays to ten places the eye is naturally drawn more towards this end point than the two rankings above it.
Ok so how to

 

improve Local SEO?
Now we have looked at what Local SEO is and why it is important to rank higher in the search results how do we optimise our websites to achieve better local search results?
Here is a list of some areas to focus on over and above the normal search engine optimisation tasks you may already be doing. Some of the following are easy, quick and free and can be done by the non-web savvy, some need a little more professional input from an SEO consultant.
Make sure your name, address and phone number (NAP) is prominent on your site, ideally in the headers and footers so it displays on every page
Make sure you name, address, url and phone number (NAP) are on any directory listings you subscribe to and in the signatures of any forum profiles you have.

 
Set up Social Media Profiles including LinkedIn for your business and be sure to include your name, address, url and phone number (NAP)
Set up a Google My Business page, Yelp, and other free listings such as TripAdvisor (were appropriate) and in addition to having your name, address, url and phone number (NAP) any reviews that get posted will increase the social relevance and local ranking factors for your site and business.
Consider a paid for Yell listing with a web link. Yell gets a lot of criticism and accusations of ripping off customers and dodgy sales techniques as it struggles to survive in the search dominated world and whilst its directory is hardly used by humans, it still does feature in local search ranking factors owing to the fact it isn't free and as open to abuse as other directories, which are now largely ignored.
If appropriate consider creating a taster session at your business location, a group presentation or maybe even a webinar that you can then post to something like MeetUp.com. It may help you attract people based in your location but again, the NAP breadcrumbs it leaves all help towards your Local SEO.
Make sure your site is mobile friendly. With Local Search primarily being done on mobile devices all other things being equal a mobile friendly website will rank better than a non-mobile friendly site so a 'responsive web site' that delivers the same code/content to the browser on a single URL for each page, regardless of device, and adjusts the display in a fluid manner to fit varying display sizes is going to outrank an equal site that is not responsive, for mobile search.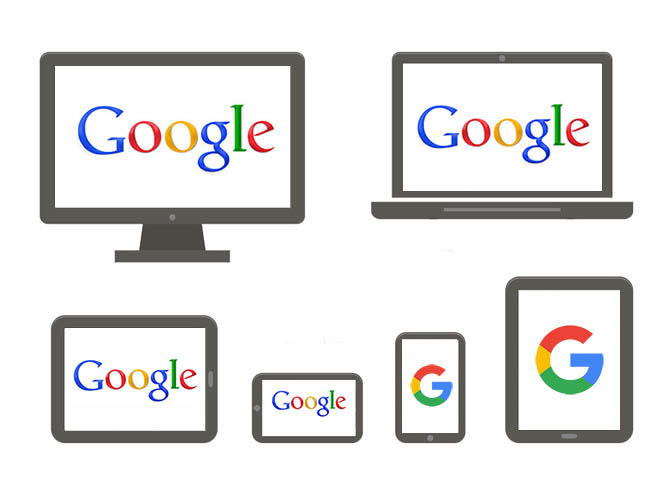 Conclusion
So whilst you may not be able to do the more technical things there are a few free and easy Local SEO tips here that you can implement today to improve your local search engine rankings.
If you still need help or advice or want to explore the more technical aspects outlined here then get in touch for a no obligation discussion.