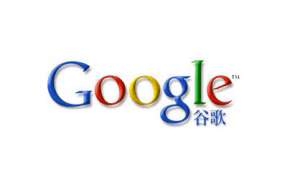 According to numerous reports today Google is in the planning to revive its Google China service. Access to Google services including Maps and Search has been blocked in China since 2010, but now Google China could be set to make a return to the country by complying with local laws and regulations.
Once a popular search engine, second only to Baidu and with some 36.2% of the search market, most services offered by Google China were blocked by what is referred to as the Great Firewall in the People's Republic of China in 2010. As a result all Google search sites, including Google Mobile, were moved from mainland China to Hong Kong and by November of 2013 Google's search market share had declined to 1.7% from its August 2009 level of 36.2%, compared with Baidu, which is the number one search engine in China, with approximately 80% of the country's market share, up from 68% in 2015.
The Great Firewall of China (abbreviated to GFW) is the combination of legislative actions and technologies enforced by the People's Republic of China to regulate the Internet domestically and to comply with the regulations Google is planning to launch a censored version of its search engine in China.
In a mirror of domestic Chinese search engines Google China will restrict access to websites and search terms which are regulated by the GFW in what will be regarded as an about-face of its stance prior to being banned in 2010 when Google refused to agree to the government's internet terms.
At the time Google and its co-founder Sergey Brin criticised the activities of Beijing, but it appears in recent years, as the number of internet users in the country has risen sharply, that Google's position has softened and in 2016, Google's chief executive Sundar Pichai said the company would like to be in China serving Chinese users and that other than Google Search the company had continued to offer a number of smaller services in domestic China since 2010.
Whilst many news agencies have reported the rumoured plans today it is not known how Google China will deliver the services as of yet and whether it will host its servers in mainland China, which is somewhat of a prerequisite for having access to the domestic Chinese internet market. A spokesperson for Google told Sky News: "We provide a number of mobile apps in China, such as Google Translate and Files Go and have made significant investments in Chinese companies like JD.com. But we don't comment on speculation about future plans."
It is interesting news for businesses looking to market into China as whilst Chinese businesses whom are keen to access the western market have access to a host of international SEO agencies able to optimise websites from Chinese into English, there is a limited resource available for western brands wanting to market into China, despite the perceived brand quality that western brands have to the upwardly affluent domestic  Chinese market.
Looking for International and Chinese SEO?
The Edible Marketing SEO team includes native Chinese speakers, marketeers and developers able to produce websites, translation and international SEO and technical SEO for chinese into english and vice versa for search engines including Google and Baidu.
We will be keeping informed about the developments of Google China as as they happen, if they happen and other issues such How to get indexed by Baidu, how to get your websites ranked on Baidu and the differences between Baidu and Google which we routinely visit given the constantly changing landscape of international SEO.