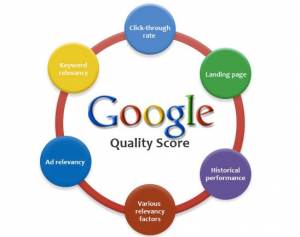 Search Engine Optimisation (SEO), Pay-Per-Click (PPC) and digital marketing can be a minefield for the uninitiated and there is often a lot of bullsh*t being peddled around, especially concerning SEO, web rankings and the traffic (i.e. web visitors) to your website so here we take a look at SEO, Web Traffic and Google rank myths.
Google Rank Myths, No 1 – more visitors equals more sales
All things being equal yes, the chances are if you do more of the same you will get more output from your increased input but you also need to take a step back as not all web traffic is created equal and it may not be the type of traffic you want or need.
Metrics such as bounce rates, exit pages and time on site need to be taken into account as you will need to remove these from the stats before you can find the real driver of sales leads and conversions and concentrate your focus there.
At Edible we differ to most SEO businesses in that rather than just look at SEO only we take a look at all online channels in the context of the clients full business model and how online and offline interact, what are the drivers to the business, what are the KPI's and what are the goals online and offline.
Whereas many SEO practitioners will boast increases to web visitors as a KPI what really matters to a client is sales leads and sales conversions.
Google Rank Myths, No 2: Outrank your competitors at all costs
Whilst having a high Google search rank (serps) is important in that potential customers are never going to venture down to page 5 or 6 of the search results it is foolish to think that the only position that matters is 1st.
It is true that the higher you rank, the more visitors you are exposed to but this is assuming that the search term your competitor ranks higher for is actually performing better for them than your lower rank is for you.
I have been in a situation were I was able to analyse two businesses whom once were partners that in turn went their separate ways and whilst one business was spending several thousand per month on PPC and SEO, Edible represented the other and for 20% of the budget of the competitor the ROI was some 500% more.
It is foolish to think that just because you rank higher for a certain keyword you will be able to convert sales from it as you are removing the actual customer from the equation and forgetting about consumer behaviour.
Rather than just look at SEO and ranking you have to take a step back and look at your website in its entirety and how it performs for each keyword you have so you can find the pattern of consumer behaviour. Find that connect between visitors and conversions and then you have something to build on irrespective of whether your competitor has a higher keyword rank than you as ultimately it doesn't matter if they leave his site and come to yours because yours is the one that gives them the confidence to proceed and stop browsing.
Furthermore, all things being equal it is also far better to have 100 phrases each driving 10 visitors than one phrase driving 1,000 visitors as when algorithms ebb and flow, and they will, you will be impacted less by the whims of Google.
Google Rank Myths No 3: PPC is better than SEO
For a new website with little authority and no traffic PPC is undoubtedly the best short term option to drive traffic quickly to your website.
SEO is an investment in future performance but its principles are also routed in user experience and ROI (which Google firmly believe in) so in the long run good SEO will outperform PPC pound for pound and in doing so it will also make your site and therefore your business more able to withstand the rollercoaster ride of consumer behaviour.
SEO also aides PPC in that the Google site quality rank for your business improves and the cost per click reduces the more and more you add relevant and engaging content to your site, which in the short term improves your PPC campaign but in the medium to long term sees organic traffic increase and removes your reliance on PPC.
Adblockers and Consumer Trust
When you factor in that 615 million devices and 11% of the global internet population is blocking ads on the web (including Google paid for ads via PPC) and that there is mountains of data to suggest that Natural/Organic Search visitors to your website are far more likely to trust you, your business, and your products & services and therefore more likely to result in a conversion it pays well to consider all options and implement a strategy that exposes you to numerous sources of revenue and not just rely on PPC or SEO alone.
As I stated at the beginning Search Engine Optimisation (SEO), PPC and digital marketing can be a minefield for the uninitiated and a good SEO consultant shouldn't just look at vanity metrics such as more traffic and higher rankings but work with each client to deliver actual return on investment be it sales enquires and leads, memberships or plain old sales.
This is the ethos at Edible as happy clients continue to use your services and we would rather spend our time working for our clients than continually hunting for more and more business to replace the unhappy ones the industry as a whole seems to be happy to lose.
Edible is a UK focused SEO, Marketing and Reputation Management Consultancy working with a broad base of business to business and business to consumer clients across many industries such as retail, hospitality, manufacturing, research and financial services.
For SEO Liverpool, SEO London or other Geographic SEO services further afield simply get in touch for a non obligation evaluation of your website and its potential.