Ok, Trish is having a birthday extravaganza for New Years 2019 and would like to look at some destination options, travel options and a look at Things To Do, or if skiing is possible at some of the locations, given the Ski Season start can be late December and somewhat temperamental is the non glacier parts of Switzerland.
Option 1 – Zermat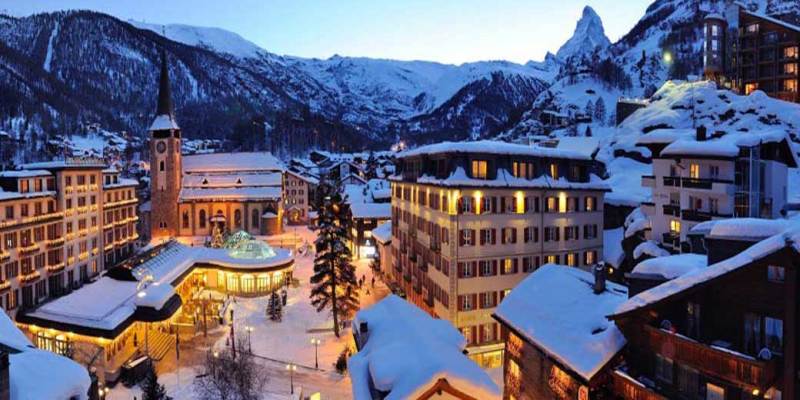 Summary: Mountain Town with stunning views of the World famous Matterhorn with plenty of things to do, places to eat and stay and skiing on the door step and walking distance. The town is also engine free and pedestrianised to preserve its pristine beauty.
Location: Southern Switzerland near the Italian border.
Airports: Sion 26 mi by car / Milan 141 mi by car or 3 hr train / Geneva 144 mi by car or 4hr  train
Skiing In December: 200km of slopes covered by the local lift pass. 
One of the few places that is considered "snow sure" in December with options to ski down into Cervinia Breuil on the Italian side of the Matterhorn.
Shops: Mainly small scale being a mountain town so as well as the small jewellers, chocolate shops and wool/mountain clothes (inc traditional Swiss) you need to go to Geneva or Milan for serious retail therapy – https://www.zermatt.ch/en/shopping
Restaurants: 191
Hotels: 109  Rentals: 200+
I've personally been here a couple of times and ringing in the New Year in Zermatt is fun and the village has a Sound of Music romantic feel to it.
Unlike the concrete of the cities the mountain town of Zermatt is all timber buildings, cobbled streets and church spire, all overlooked by the Matterhorn.
The food options are aplenty and many hotels throw gala dinners. For New Years on the 31st, everyone usually gathers in the church square where music, fireworks and outdoor bars accompany the big old count down.
The international pass unlocks another 160km over the border to Italy's Cervinia. And this is Europe's highest ski area, so it's not often conditions are not incredible. 
GOOD: Awesome town, great skiing and apres ski
BAD: Accommodation scarce and expensive and because its a traffic free town staying in hotels out of the centre are a pain.
Best Option: 5 Bed Chalet Rental (4 double beds and 2 x singles for up to 8 people) $3600 for nights ($112 per person per night)
Example Flights: Friday 27th to Fri 3rd Jan $830 – 1000 Boston to Geneva (no directs), Newark to Geneva (direct) $747, Atlanta to Geneva $840 (no direct)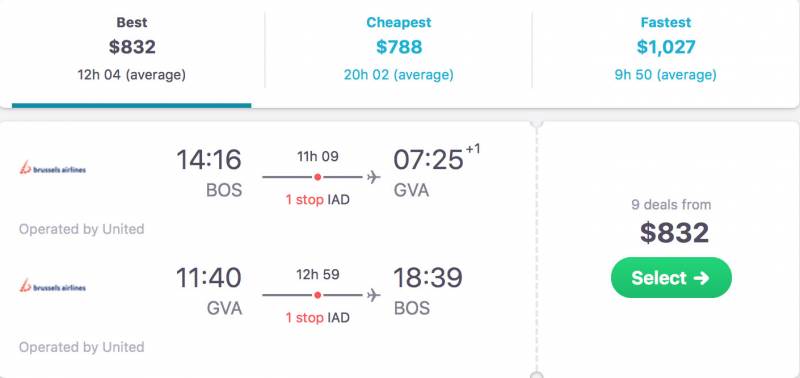 Option 2 – Lake Lucerne
Summary: A picturesq Lake side town with mountains in the distance and a quiet vibe. Great for
Location: North/Central Switzerland
Airports: Zurich 30 mi by car or 50min by train / Basel 62 mi by car or 1hr  train
Skiing In December: Küssnacht am Rigi Seebodenalp (not the best) is 30-40min away,  or the better Klewenalp 50mins away
Shops: Mainly small town (so usual chocolate, watches) stuff but no high end boutiques you get in the cities of Zurich and Geneva.
Restaurants: 108
Hotels: 109  Rentals: 200+
Fancy Hotel: $200 per night New Years – Hotel Winkelried am See
Budget Hotel: $140 per night New Years – Hotel Krone Buochs
GOOD: Nice Lake town, lovely walks and scenery. Historic and traditional Swiss town with old buildings, some new, and the Kapellbrücke Bridge (Chapel Bridge) which is a covered modern bridge across the lake.
BAD: Lake Lucerne is a lovely town and I've been there a couple of times but it is best taken as one stop in a two stop vacation as its a 2 day place at most.
In Winter the lake tours don't operate and skiing is an hour away plus the hour or more to get up the mountain lifts and gondolas.
Example Flights: Boston to Zurich $920 (direct available), Atlanta to Zurich $1000 (no direct), or JFK to Zurich $745 (direct available)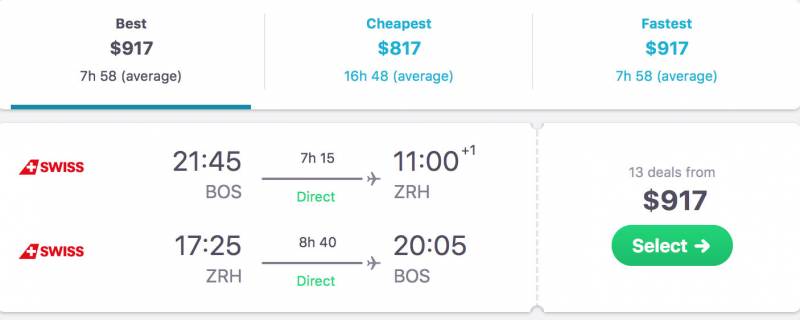 Option 3 – New Years Eve in Geneva
(with/without a prior stop)
Summary