It is no surprise that the PIP implants (Poly Implant Prothese) scandal has been very prominent in both the national and international press, featured heavily in online forum discussions and frequently mentioned on Twitter at #PIPimplants.
The problem in the UK alone is worrying some 40,000 women with the substandard PIP implants.
As a consultant in online reputation management it beggars belief that some cosmetic clinics, (who you would think would have an interest in protecting their reputations or remaining in business) would position themselves so precariously on the brink of annihilation, in their steadfast refusal to rectify such a high profile consumer complaint in respect of safety, risk of ill health and death.
By comparison, how many cars did Toyota recall over possible brake or steering faults, and how many laptops did Dell recall in respect of Sony batteries failing? The clue is in the term 'recall'. They identified any and all of their products that could (not would) possibly be effected and they decided it was better to keep their reputation intact and look after the customer rather than wait and see which ones would fail. You could argue therefore that brand loyalty, consumer safety and profit are symbiotic in the eyes of Toyota and Dell, as they did the recalls at exceptional cost but without any consumer pressure. Their actions were prompt, pre-emptive and voluntary.
Dell had received just six reports of overheating units that caused property damage, but crucially not one single injury before it recalled 4.1 million batteries.
In their handling the problem, what Toyota didn't do was say that they recognise some of their products were faulty but if you wanted the brakes changing/repairing, you should ask the government to change them, or go to Ford. They held their hands up, admitted a mistake, rectified it and 2 years on, ask the average Toyota car buyer if they were put off buying another Toyota and most would probably respect Toyota for their handling of the fault.
It is therefore fair to say that Toyota came through the recall, minus a lot of profit, albeit only for just one year but with a lot of respect and their reputation well intact.
Profits can always come back (and they did for Dell and Toyota) if the business is otherwise profitable and you take out the one off exceptional costs (BP being a more recent example), but if you defy consumers their basic rights and deny them respect you are almost destined to fail, and fail fast.
In the case of Toyota, its profits were more affected in not being able build its cars quick enough to fulfil consumer demand after the 2011 tsunami than the product recall, owing to part shortages in the tsunami aftermath.
UK Cosmetic Firms refusing to replace PIP implants
You can liken the scale of the PIP problem (at present) to the Toyota example, but with time many suspect the risk of PIP implant failures to increase significantly from their current levels. Both scenarios involve large numbers of consumers, but fairly low incidence rates of product failure, albeit the full scale of PIP is as yet, undetermined.
However, failure rates of both are merely beyond consumer disappointment, and inconvenience of product replacement. We are talking about a product, which upon failure could result in a serious and likely risk of injury and/or death to the consumer using it.
In an age of Corporate Social Responsibility it is difficult to see a way through for any UK cosmetic firm that doesn't own up to their responsibilities and some are acting in such a cavalier manner that is more indicative of 1950's corporate greed and not 2012, with information at the fingertips of 30% of the global population affecting corporate reputation.
If  Twitter can destabilise the governments of Libya, Tunisia and Egypt, what can it do to a perceived, greed orientated cavalier corporate, more concerned about profit than consumers' health? The clinics bought the PIP implants, made a profit fitting them, and as some would suggest, with knowledge the PIP implants were the cheapest on the market and with possible increased incidence of rupture.
As at today, Friday 13th: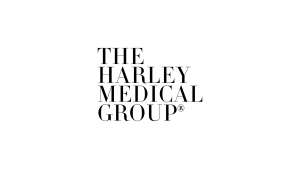 The Harley Medical Group chairman Mel Braham, which has 13,900 patients with PIP implants said it was the governments' responsibility and it could do the operations because it (the government) had hospitals "at its fingertips".
The Hospital Group has said it will only pay to replace PIP implants that have ruptured.
A spokeswoman for Transform, which has just over 4,000 patients in the UK with PIP implants, said Transform patients will have to pay to have a removal and re-operation.
The clinics who are helping
In contrast to those not holding their hands up, Ramsay Health Care, which has around 150 patients with PIP implants, said it was offering concerned women the chance to be examined and, if there is a rupture or clinical need, the implants would be removed and replaced free of charge.  Other leading providers including BMI Healthcare, Nuffield Health and Spire have agreed to offer free removal of the PIP implants.
Online Reputation Ethics
Edible Marketing works with national and international businesses ranging from small local businesses selling products to other businesses, up to leisure, tourism and hospitality corporations where there is an imbalance to the online reputation, be that reputation skewed by an unintentional exception which affects an otherwise blemish free and ethical business (as in the cases of Dell and Toyota) or in cases where intentionally disruptive, negative and/or defamatory content is posted online from competitors and/or otherwise disgruntled parties such as sacked ex-employees.
Edible Marketing does not work with companies involved in unethical business practices and it would be difficult for us to envisage a firm that would wish to work in repairing the reputation of businesses which put consumers' lives at risk and in doing so are appearing to be more concerned with profit than the lives of their customers.
If you want to discuss or review your online reputation (and you are not a cosmetic clinic formerly selling PIP implants and laying liability elsewhere) get in touch with Liverpool SEO and ORM consultancy, Edible for further details and a free, no obligation consultation.