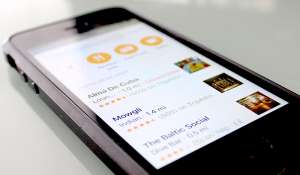 If you are new to smartphones or ever doubted the importance of Local SEO, recent news that 82% of all smartphone shoppers conduct 'near me' searches may be a bit of a surprise to you.
For those whom have their finger on the pulse in regard to their site metrics and value of localised search engine optimisation work, hopefully your insight is paying dividends and your search rankings, visitor traffic and conversions are all up as a reward for your insight.
No one doubts that the smartphone is now the primary digital interface device for most global consumers aged under 50, so for some marketing insight it is worth noting just how such a large demographic use their devices, browsers and apps, to avoid missing out on the changing trends away from desktop search to mobile and voice search. 
The Near Me Shopping Report, was conducted last month and commissioned by Uberall, an Online Location Marketing solution company.  The report analysed responses from more than 1,000 smartphone users across the U.S. in the hope of understanding "near me" search preferences and behaviour. 
Whilst the large majority of smartphone owners conduct local searches with varying degrees of frequency one other trend emerged in that over 90 percent of survey respondents said they were likely to click on the first set of results. Given the crowded space for mobile search results, that so few searches progress beyond the first set of results is no real surprise and only strengthens the need to be on page one of the search engine results pages.
Whilst 82% of all mobile device shoppers under aged 50 use local seo centric "near me" searches, when we narrow the focus to millennials and the use of "near me" searches this was even greater, at 92%.
The Near Me Shopping Report, really just confirms what most in the marketing and SEO fields have been aware of for some time and the facts from the report have been well established by multiple other surveys and behavioural studies over the past several years. Google has said, both formally and informally over the past several years that "local intent" search constitutes 30, 40 and even 50% of all mobile queries, many of which include buying intent signals such as "buy" "price" and 
Whilst the Near Me Shopping Report found that 69% of all smartphone owners use their devices to help them shop, it should be noted that other surveys have found even larger numbers.
However, not all things available for sale online by a mobile device are localised so here is the hierarchy of near me search query categories, according to the survey:
Food & Restaurants — 84%
Entertainment — 56%
Clothing — 41%
Health & Personal care — 38%
For retail-specific (non e-commerce) searches conducted on a mobile device are ranked as such:
Product research — 63%
Price comparisons — 62%
Search for coupons/deals — 56%
Business hours — 54%
Business / Shop locations — 52%
Whilst the report revealed more than 90 percent were "likely" to click on the first set of results as indicated above, when we look closer we see that that 60% of mobile users were also "very likely" to click only on the "first two to three search results they saw" further highlighted the competitive advantage of being in the top 3 search engine results positions.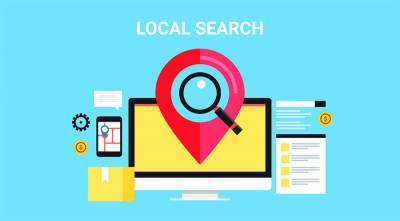 As interesting as some of these numbers are, the survey only reaffirms what most in SEO know in that the top of page one is prime real estate and that as mobile consumers use smartphones more and more to navigate the digital world, having an optimised and visible presence in your local and relevant search results really does matter.